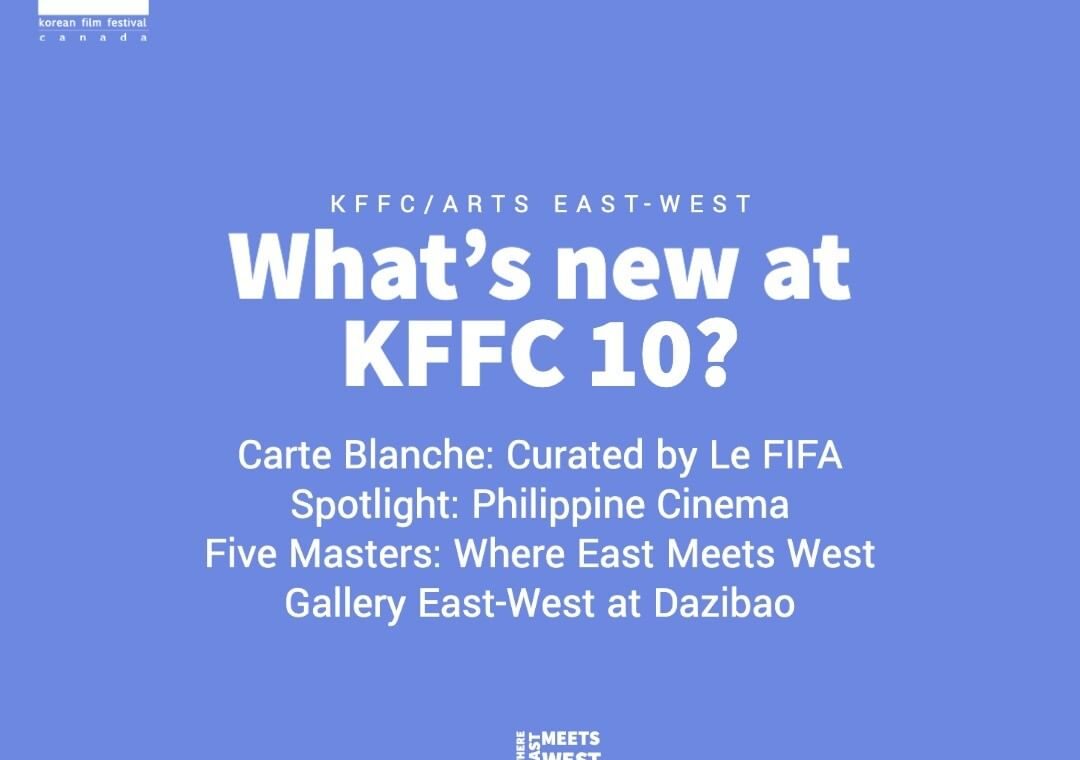 We're excited to feature special Carte Blanche film programs, curated by and co-presented in partnership with Le Festival International du Film sur l'Art (FIFA), exploring our festival's theme through the circus, dance, performance arts, and painting.
We have a spotlight on Philippine cinema, showcasing works that promote the cinematic and artistic brilliance of the Philippines, and highlighting the voices of indigenous groups in the country.
"Five Masters: Where East Meets West" are retrospective programmes dedicated to the lives of five legendary artists: Jean-Paul Riopelle (1923-2002), Marcel Marceau (1923-2007), NAM June Paik (1932-2006), KIM Tschang-Yeul (1929-2021), and LEE Chang-Dong (1954~).
KFFC 10 will also introduce the first-ever on-site edition of Gallery East-West (GEW), in partnership with Dazibao. Starting May 27, join us at Dazibao in Mile-End, Montreal for our Asian media arts screenings!
There's still more to reveal, so keep an eye out!