KFFC 10 Montreal Opening Ceremony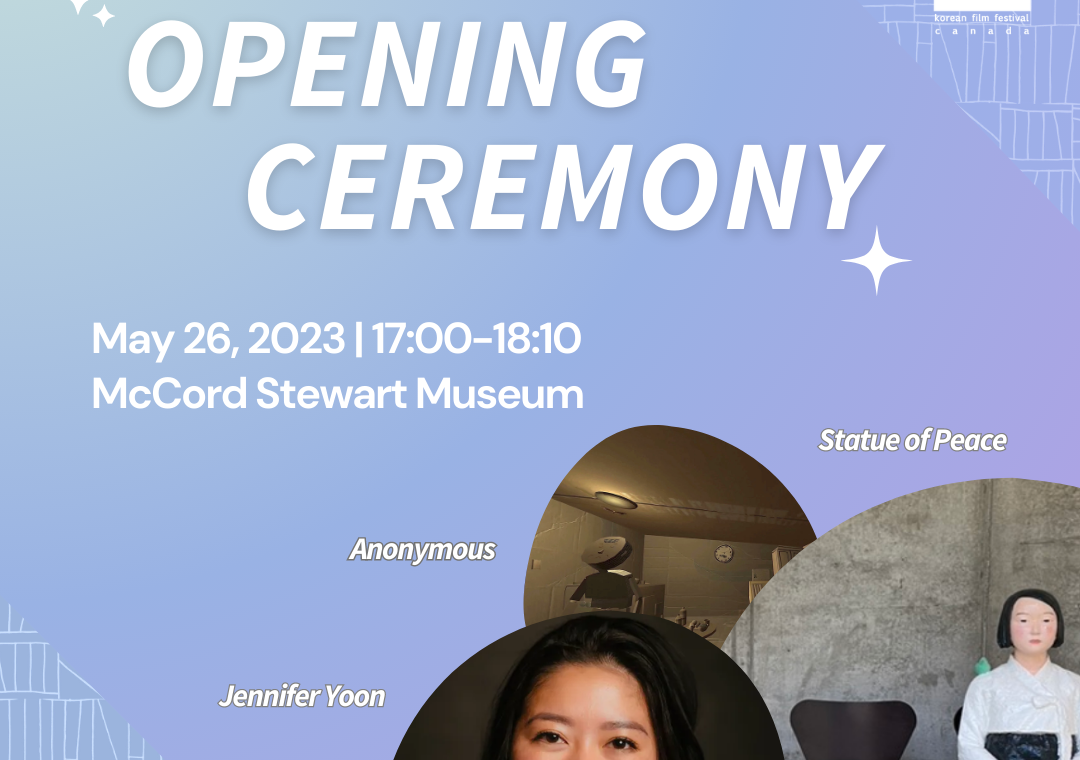 KFFC 10 invites you to our opening night in Montreal, a new opening reception format taking the shape of a vibrant, informal and open roundtable discussion!
Revisiting our organization's 27-year history, we welcome you to share you experiences and engage in the missions and perspectives of multiple organizations in the Asian Canadian art climate, hosted and conducted by Jennifer Yoon, journalist at CBC Montreal.
Join us in the atrium at McCord Stewart Museum on May 26 from 5:00 – 6:10PM for an incredible evening with inspiring dialogue, entertainment, delicious finger food and drinks, and art installations, followed by 2 amazing film programs.
5:00 – 5:15 PM
· Introduction and moderation by Jennifer Yoon
5:15 – 5:50 PM
· Informal open roundtable discussion: We encourage the participation of our esteemed guests to explore and share your ideas and perspectives on Asian and Asian-Canadian arts. Established arts professionals and directors are invited as guest speakers
5:50 – 6:10 PM
· Q&A open to all guests
Special free art exhibitions will be featured during the festival and during the opening night on May 26 & 27 and June 4 in the atrium of the McCord Stewart Museum.
· ANONYMOUS by Sojung Bahang an immersive, cinematic and interactive 3D-VR animation.
· STATUE OF PEACE by Kim Seo-Kyung and Kim Eun-Sung, the exhibition raises awareness about women's rights and the history of "comfort women" during World War II.
Throughout the night, feel free to roam around and share a drink with our guests ! We'll be serving light refreshments and wine to keep the conversations flowing.
6:20 PM: KFFC 10 kicks off with the opening film "PEPPERMINT CANDY" by Lee Chang-Dong. Get your tickets on our Eventbrite page!
For RSVP and more info, visit: kffc10-opening-reception.eventbrite.ca