Asian Diaspora Book Club Update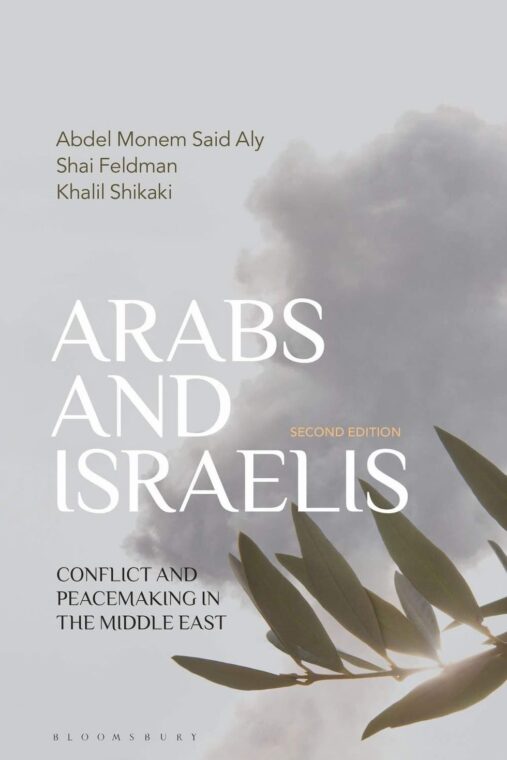 Introductory Meeting Recap: October 28th
During our October meeting, our book club delved into thought-provoking discussions about "The Vegetarian" by Han Kang, marking the conclusion of our exploration of this captivating book. We delved deep into the themes of victimhood, self-discovery, and ethics of care. Our moderators, Mi-Jeong Lee (Independent artist and lecturer of the Korean visual and media art at l'UdeM) and Myunghee Kim (Senior Lecturer of Korean Language at McGill University), enriched the session with their insights, leaving us with unforgettable moments.
Exciting News
We're delighted to announce that the reimagined Asian Diaspora Book Club (ABC) is set to kick off its meeting on November 25, 2024. The ABC will be expertly led by Ksenia Zaytseva, a member of the Asian Diaspora BookClub since it's inception.
Next Meeting: November 25th
Topic: Addressing Gaza
In recent times, our hearts have been heavy witnessing the escalating violence across Israel and Palestine. As the headlines clamour to report from the front lines of various atrocities, we understand how it can be challenging to unpick and comprehend the painful and knotted context of this crisis.
Our book club will temporarily suspend our book selections to read a pertinent literature to understand this conflict, with empathy and care. Join us for a discussion on the ongoing conflict in Gaza. We've compiled a list of book recommendations for you to vote on, and we encourage you to share any additional suggestions you may have. Together, we can navigate through this complex narrative and lend our support to those affected. 🌍❤️
In support of those affected by this conflict, please also help with a donation to The Canadian Palestinian Foundation (CPFQ) The foundation is collecting donations online to offer humanitarian aid to children in Gaza.
Books
Mornings in Jenin by Susan Abulhawa
A Minor Detail by Adania Shibli (translated by Elisabeth Jaquette)
Arabs and Israelis: Conflict and Peacemaking in the Middle East, Abdel Monem Said Aly, Shai Feldman, Khalil Shikaki
In Search of Fatima: A Palestinian Story, Ghada Karmi
On Palestine, Noam Chomsky and Ilan Pappé
Correction
In our previous newsletter, there was a typographical error. The correct title is "Shoko's Smile: Stories by Choi Eunyoung." Thank you for your understanding.
We would like to inform you that we have made some changes to the upcoming meeting schedule. Here are the revised dates:
November 25, 2023
December 9, 2023
January 13, 2024
January 27, 2024
February 10, 2024
February 24, 2024 (In-person event)
March 9, 2024
March 23, 2024
April 6, 2024
April 20, 2024
We appreciate your flexibility and understanding regarding these adjustments.
Special Event
In May, we have a special event planned – the 2nd in-person gathering and networking during the KFFC. We'll also invite the book club to the opening of the festival.
Stay tuned for more details and dates!
Récapitulatif de la Réunion d'Introduction : 28 octobre
Lors de notre réunion d'octobre, notre club de lecture s'est plongé dans des discussions stimulantes sur "La Végétarienne" de Han Kang, marquant la conclusion de notre exploration de ce livre captivant. Nous avons exploré en profondeur les thèmes de la victimisation, de la découverte de soi et de l'éthique de la bienveillance. Nos modératrices, Mi-Jeong Lee (artiste indépendante et conférencière en art visuel et médias coréens à l'UdeM) et Myunghee Kim (Maître de conférences en langue coréenne à l'Université McGill), ont enrichi la session de leurs idées, laissant en nous des moments inoubliables.
Nouvelles
Nous sommes ravis d'annoncer que le Club de Livres de la Diaspora Asiatique (ABC) repensé tiendra sa première réunion le 25 novembre 2024. L'ABC sera dirigé de manière experte par Ksenia Zaytseva, membre du Club de Livres de la Diaspora Asiatique depuis sa création.
Prochaine Réunion : 25 novembre
Sujet : Aborder Gaza
Récemment, nos cœurs se sont alourdis en voyant la violence croissante en Israël et en Palestine. Alors que les gros titres se bousculent pour rapporter les atrocités, nous comprenons à quel point il peut être difficile de démêler et de comprendre le contexte douloureux et complexe de cette crise. Notre club de lecture suspendra temporairement ses sélections de livres pour lire une littérature pertinente permettant de mieux comprendre ce conflit, avec empathie et bienveillance. Rejoignez-nous pour une discussion sur le conflit en cours à Gaza. Nous avons compilé une liste de recommandations de livres pour que vous puissiez voter, et nous vous encourageons à partager d'autres suggestions que vous pourriez avoir. Ensemble, nous pouvons naviguer à travers ce récit complexe et apporter notre soutien à ceux qui sont touchés. 🌍❤️
En soutien aux personnes affectées par ce conflit, veuillez également contribuer en faisant un don à la Fondation Palestinienne Canadienne (CPFQ). La fondation collecte des dons en ligne pour fournir une aide humanitaire aux enfants de Gaza.
Livres
"Le Matin à Djénine" de Susan Abulhawa
"Un Détail Mineur" de Adania Shibli (traduit par Elisabeth Jaquette)
"Arabes et Israéliens : Conflit et Faire la Paix au Moyen-Orient" de Abdel Monem Said Aly, Shai Feldman, Khalil Shikaki
"À la Recherche de Fatima : Une Histoire Palestinienne" de Ghada Karmi
"Sur la Palestine" de Noam Chomsky et Ilan Pappé
Correction
Dans notre précédente newsletter, il y avait une erreur typographique. Le titre correct est "Sourire de Shoko : Histoires de Choi Eunyoung." Merci de votre compréhension.
Nous tenons à vous informer que nous avons apporté quelques modifications au calendrier des prochaines réunions.
Voici les dates révisées :
25 novembre 2023
9 décembre 2023
13 janvier 2024
27 janvier 2024
10 février 2024
24 février 2024 (Événement en personne)
9 mars 2024
23 mars 2024
6 avril 2024
20 avril 2024
Nous apprécions votre flexibilité et votre compréhension concernant ces ajustements. Événement Spécial En mai, nous avons prévu un événement spécial – la 2e rencontre en personne et le réseautage lors du KFFC.
Nous invitons également le club de lecture à l'ouverture du festival. Restez à l'écoute pour plus de détails et de dates !