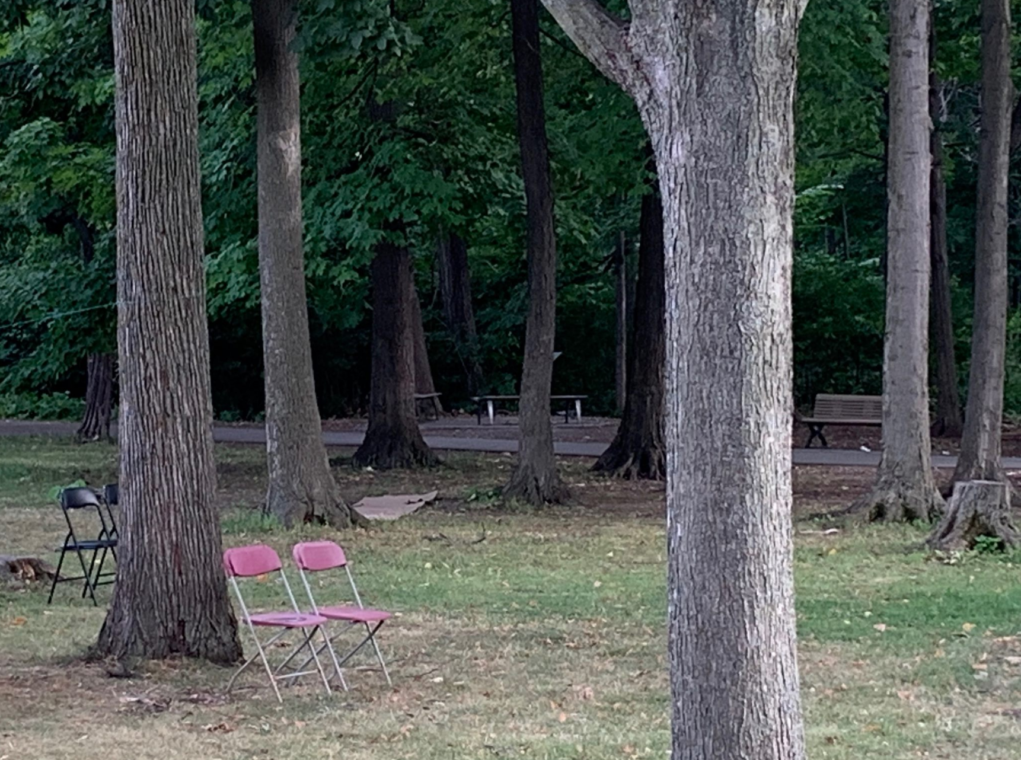 TOWARDS PEACE is a site-specific, performative and collaborative art installation by 3 visual artists from Korea and Canada. Together, the artists will explore themes of the irrevocable history of "comfort women", war and practices of non-violence towards peace, and women's human rights. Inviting public participation, the installation mediates these themes for reflection, healing, meditation and temporal experiences.
Sharing a vision on women's issues, TOWARDS PEACE is a co-creation of 3 artists. KIM Seo-Kyung and KIM Enu-Sung are Korean sculptors who created the world-renowned sculpture THE STATUE OF PEACE (2011). Mi-Jeong Lee is a Canadian multidisciplinary artist who created the performative art installation THE CHAIR (Part 1, 2019). Having worked with many collaborators around the world, the 3 artists are developing TOWARDS PEACE as a long term project between Korea and Canada.
The experimentation phase of this collaboration will take place in both Korea and Canada in August 2023:
August 11: Goyang, Gyeonggi-Do, South Korea.
August 19: Montreal, Quebec, Canada.
We thank the following groups for their support and collaboration in 2023: Goyang Citizens' Association, Kim Bok-Dong's Hope Foundation, the International Women's Alliance of Canada (IWA), and many artists and collaborators.
Event Schedule:
Date & Time: Tomorrow | 12:00 PM onwards
Location: Jarry Park, Montreal
12:00 PM – Welcoming Remarks & Program Introduction:
Guest Speakers: Ceit Lockyer, Marie Boti and Tess Tesalona
12:15 PM – Harmony in Song: IWA Hymn led by Kathy Kennedy
12:20 PM – Picnic and Music: Enjoy a meal and socialize with fellow attendees
12:50 PM – Historical Insight: Founding & 13-Year Historical Context, Presented by Marie Boti and Tess Tesalona
1:00 PM – Artistry in Words: Collective Poetry presented by Deann Nardo
1:05 PM – Expressive Poetry Reading: 'The Woman in My Hometown' presented by Tony + Fatima
1:10 PM – Global Perspectives: Intervention on Recent Militarization in Japan, presented by Misa Nakano
1:15 PM – Art Unveiling: STATUE OF PEACE: Introduction of the Art Piece by Mi-Jeong Lee
1:25 PM – Art Performance and Intervention: TOWARDS PEACE: presented by Mi-Jeong Lee
1:45 PM – Shared Poetry Experience: Collective Poetry Reading by Deann Nardo
1:50 PM – Closing Insights: Introduction and Recruitment for IWA Assembly in Malaysia, presented by Tess Tesalona and Marie Boti and Thelma Castro