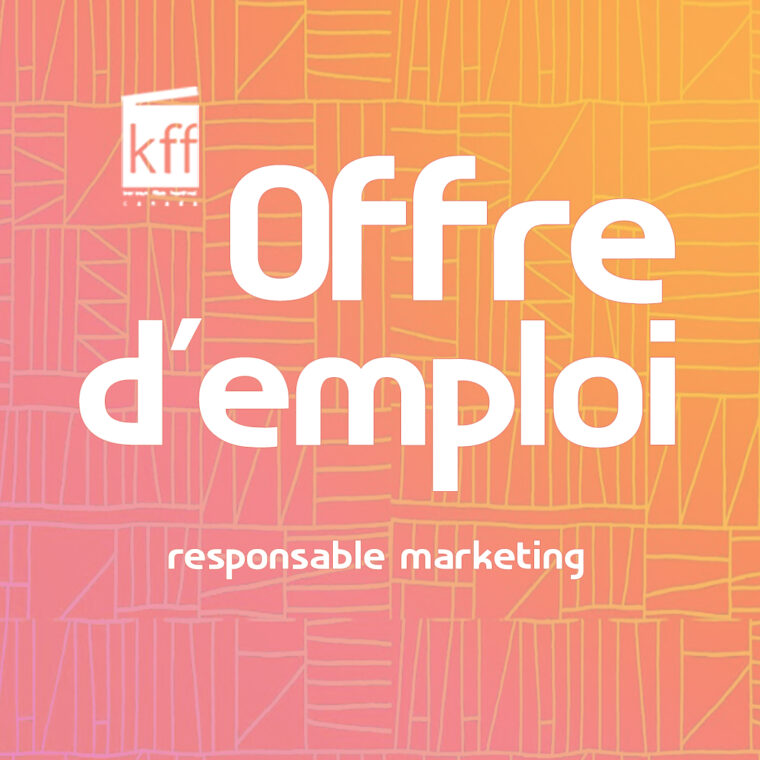 Adresse du Lieu de Travail
5333 Avenue Casgrain, Office #515
Nombre de Postes
1
Titre du Poste
Gestionnaire Marketing – Stage Rémunéré
Conditions
Il s'agit d'un poste à court terme, à temps plein, d'une durée de 30 semaines. Ce poste est financé par Emploi Québec dans le cadre de son programme de Subvention salariale. Vous devez avoir une lettre d'admissibilité pour être admissible.
Description de l'Entreprise
Arts East-West est une organisation à but non lucratif axée sur les arts médiatiques, basée à Montréal, au Québec. Fondée en 1996, nos initiatives de recherche et de création au cœur de notre action incluent le Festival du Film Coréen au Canada (KFFC), le Laboratoire de Publication d'Art Asiatique (AAPLab) et la Galerie East-West (GEW). Notre devise "Où l'Est Rencontre l'Ouest" reflète notre présence et notre intégration dans le paysage artistique canadien, où nous créons des environnements pour les arts médiatiques asiatiques et canadiens, ainsi que pour les arts asiatiques diasporiques et leurs artistes. Nous produisons et présentons des expositions, des séminaires et des ateliers, ainsi que des projets éducatifs et des publications à travers le cinéma, les nouveaux médias et les arts numériques. Pour célébrer la 10e édition du KFFC en 2023, nous avons réalisé une tournée dans trois villes canadiennes : Montréal, Vancouver et Kingston. Nous sommes maintenant en train de planifier le festival de l'année prochaine.
Notre mode de fonctionnement du festival combine les identités uniques et les arts authentiques du Canada, de la Corée et de l'Asie panasiatique, mais ne se limite pas à ces lieux et cultures. Le KFFC est une organisation trilingue, produisant du contenu en français, en anglais et en coréen.
Description du Poste
Le Festival du Film Coréen au Canada recherche un Gestionnaire Marketing pour jouer un rôle clé dans la préparation de notre organisation pour la prochaine 11e édition du festival. Dans ce rôle, vous dirigerez la promotion de notre organisation et élèverez notre présence de marque. Vos responsabilités incluront la mise en œuvre de stratégies de marketing efficaces, la sécurisation de précieux partenariats et la contribution au succès global de nos initiatives. Ce poste offre une chance unique de collaborer avec des équipes diversifiées, de créer des campagnes innovantes et de laisser une empreinte durable sur l'expansion de notre organisation. Vos efforts seront étroitement alignés sur la vision de notre Directeur Exécutif.
Tâches Principales
-Développer et mettre en œuvre des stratégies de marketing pour promouvoir le festival du film et ses événements.
-Gérer les comptes de médias sociaux du festival du film, créer et sélectionner du contenu pour engager les followers, planifier et programmer les publications, répondre aux commentaires et surveiller les tendances et conversations sur les médias sociaux.
-Rédiger et éditer un contenu convaincant pour le site Web du festival, le blog, les newsletters et autres canaux de communication.
-Développer et entretenir des relations avec des sponsors et partenaires potentiels, négocier des accords et des livrables.
Exigences/Compétences
-Intérêt pour les arts et cultures coréennes et panasiatiques.
-Marketing stratégique
-Marketing numérique
-Gestion de marque
-Expertise en médias sociaux
-Rédaction et création de contenu
-Bilinguisme
-Engagement de l'audience
-Collaboration
-Communication
-Négociation de partenariats
-Leadership
Expérience
Un diplôme récent en marketing, en gestion ou dans des domaines similaires, ou une maîtrise, un doctorat ou une bourse postdoctorale (ex. HEC).
Langues
Français – Parlé et écrit : Élevé
Anglais – Parlé et écrit : Élevé
Veuillez soumettre votre lettre de motivation exprimant votre motivation et votre CV à :
Date Limite de Candidature
11 Decembre
Workplace Address
5333 Avenue Casgrain, Office #515
Number of Positions
1
Job Title
Marketing Manager – Paid Internship
Conditions
This is a short-term, full-time position of 30 weeks. This position is funded by Emploi Quebec under it Subvention Salariale program. You must have a letter of eligibility to be admissible.
Company Description
Arts East-West is a non-profit artist-driven media arts organization based in Montreal, Quebec. Founded in 1996, our core research and creation based initiatives include the Korean Film Festival Canada (KFFC), Asian Art Publication Lab (AAPLab), and Gallery East-West (GEW). Our motto "Where East Meets West", reflects our presence and integration into the Canadian arts landscape, where we create environments for Asian and Asian Canadian media arts, and Asian diasporic arts and their artists. We produce and present exhibitions, seminars, and workshops, as well as education projects and publications through cinema, new media and the digital arts. In celebration of the 10th edition of the KFFC in 2023, we made a tour in three Canadian cities of Montreal, Vancouver and Kingston. We are now in the process of planning next year's festival.
Our festival's modus operandi combines the unique identities and authentic arts of Canada, Korea, and pan-Asia but is not limited to these locations and cultures. KFFC is a trilingual organization, producing French, English and Korean content.
Job Description
The Korean Film Festival in Canada is seeking a Marketing Manager to play a pivotal role in preparing our organization for the upcoming 11th edition of the festival. In this role, you will drive the promotion of our organization and elevate our brand presence. Your responsibilities will include executing effective marketing strategies, securing valuable sponsorships, and contributing to the overall success of our initiatives. This position offers a unique chance to collaborate with diverse teams, craft innovative campaigns, and leave a lasting mark on our organization's expansion. Your efforts will be closely aligned with our Executive Director's vision.
Main Tasks
-Develop and execute marketing strategies to promote the film festival and its events.
-Manage the film festival's social media accounts, creating and curating content to engage followers, plan and schedule posts, respond to comments, and monitor social media trends and conversations.
-Write and edit compelling content for the festival's website, blog, newsletters, and other communication outlets.
-Develop and maintain relationships with potential sponsors and partners, negotiating agreements and deliverables.
Requirements/Skills
–interest in Korean and Pan-Asian arts and cultures.
-Strategic Marketing
-Digital marketing
-Brand management
-Social Media Expertise
-Copywriting and content creation
– Bilingual Proficiency
-Audience Engagement
-Collaboration
-Communication
-Sponsorship Negotiation
-Leadership
Experience
A recent graduate degree in Marketing, Business, or similar fields, or a Master's, PhD, postdoctoral fellowship. (ex. HEC)
Languages
French – Spoken and Written: High
English – Spoken and Written: High
Please submit your cover letter expressing your motivation, and CV to:
Deadline To Apply
December 11th
—————————————————————–