Our eventful first week of June in Vancouver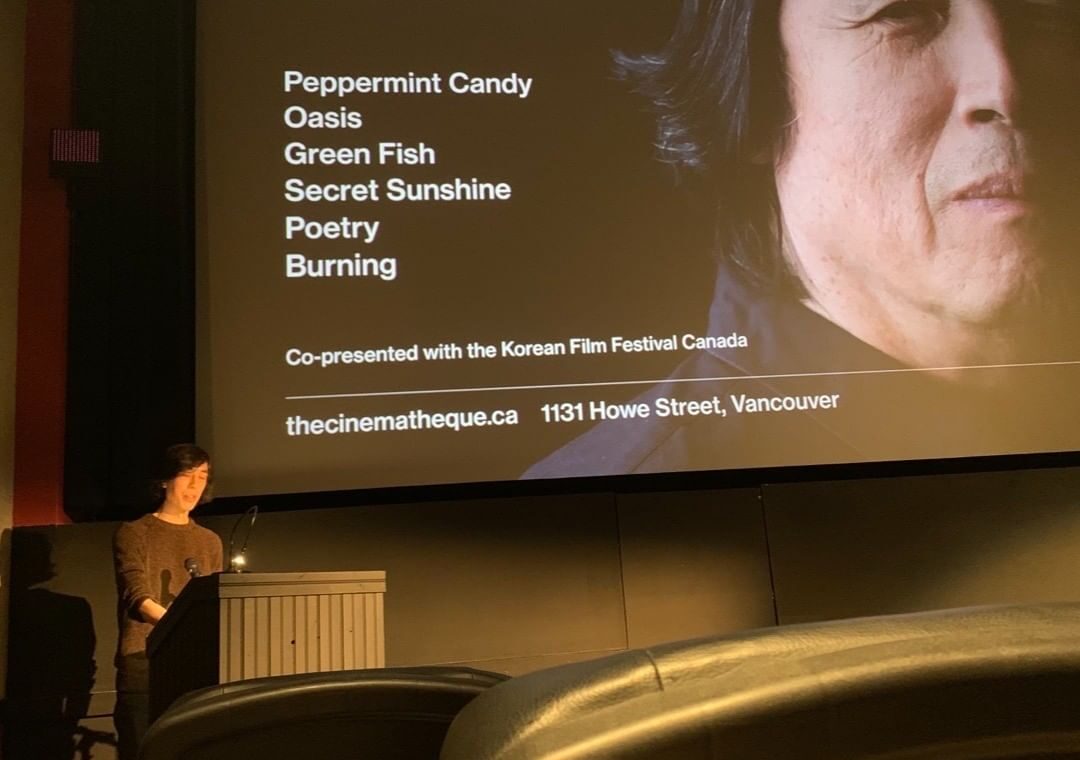 We had an exciting week at KFFC 10 in Vancouver and were thrilled to see many of you at The Cinematheque!
On June 6, KFFC 10 hosted a post-screening Q&A with the director of GOLDEN DELICIOUS, Jason Karman. The audience and film cast participated in engaging dialogue and shared their perspectives.
Two days later, on June 8, PEPPERMINT CANDY opened Lee Chang-Dong's retrospective to a full house. We were delighted to have many KFFC audience members and members from the Korean community in Vancouver attend the screening.
Thank you to The Cinematheque's programmer, Michael, for his wonderful introduction to "Fearful Symmetry: The Films of Lee Changdong" at the opening.
We were honoured to have the Korean Consulate in Vancouver and the Korean Society of BC join us at our screening. Special thanks to:
Consul General Gyeon Jong Ho
Consul Kim Changwook
Chairman Shim Jin-taek, Korean Society of BC
Vice Chairman Oh Bang-ryul, Korean Society of BC
It was also a pleasure to meet our fellow staff member from Vancouver, Kenza, who has been working with us since 2021!
Lastly, we would like to express our gratitude to The Cinematheque for co-presenting Lee Chang-Dong's films as part of our festival, KFFC 10, until July 2.