Montreal Opening Night Recap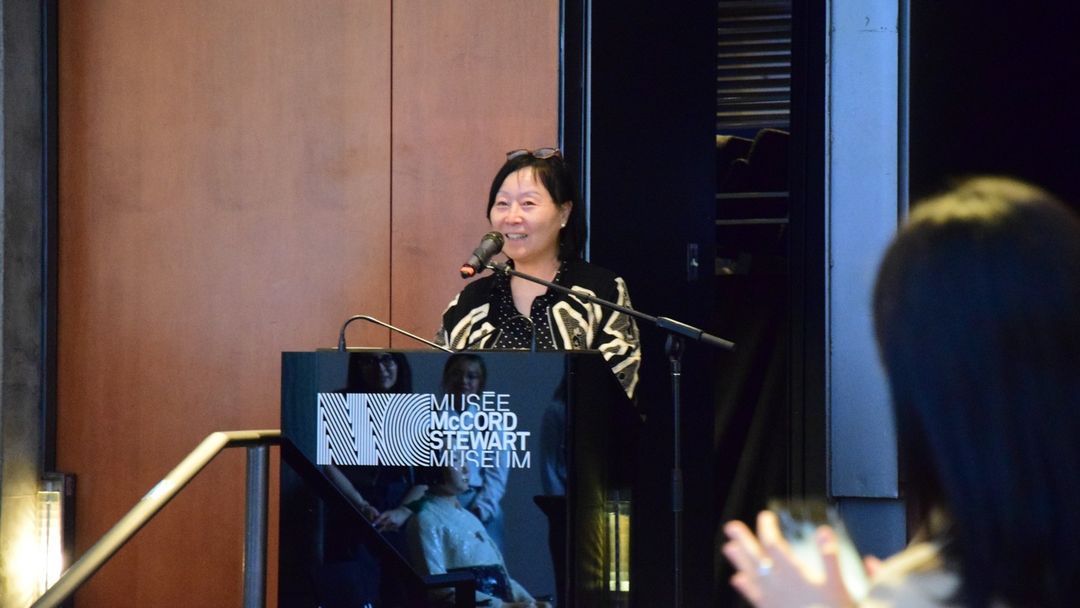 KFFC 10's Montreal opening night was embraced with resounding enthusiasm thanks to the engagement of our esteemed guests and film attendees! Director LEE Chang-Dong's warm welcoming video message set the tone for a great evening as we screened his classic "Peppermint Candy."
We would like to thank our 4 honoured speakers and directors who also shared their welcoming words at our opening reception:
· Marie Boti, Board Director of KFFC, Co-founder of Productions Multi-Monde
· Anne Eschapasse, President and CEO of McCord Stewart Museum
· France Choinière, Director of Dazibao
· Mi-Jeong Lee, Artistic Director and Founder of KFFC
We would also like to thank the hard-working staff of KFFC and McCord Stewart Museum.
We kicked off our Montreal opening night with an opening reception transformed into an informal roundtable format in the atrium at McCord Stewart Museum.
Moderated by CBC Radio NOW's Jennifer Yoon, this roundtable under KFFC's ART-Talks was centred on the Asian Canadian arts climate in Montreal. Bringing to light both triumphs and issues in the diverse and multi-faceted Asian arts landscape, our invited speakers shared their experiences and perspectives, making for an insightful discussion that prompted the participation of the public.
We would like thank the artists and professionals that broadened our understanding of things and perspectives
· Alice Ming Wai Jim: Art historian, curator, Professor at Concordia University
· Janet Lumb: Artist, Co-Founder of Festival Accès-Asie
· kimura byol lemoine: artist, activist, archivist
· Marie Boti: Vice-chairperson of International Women's Alliance and co-founder of Productions Multi-Monde
· Hyelim Juliana Kim: Mitacs
· Xiodan He: Film Director of "A Touch of Spring"
· Jennifer Yoon: Journalist at CBC Now
· Mi-Jeong Lee: Artist, Artistic Director and Founder of Arts East-West
In the near future, we'll hold a second round ART-Talks to delve deeper into this discussion and encourage more people to participate!
On June 8th, our festival continues to the next city and LEE Chang-Dong's words will also welcome our audience in Vancouver as we open his retrospective programme to the public at The Cinematheque.
Thank you, and we can't wait to welcome you all in Vancouver!