Montreal Opening Night Films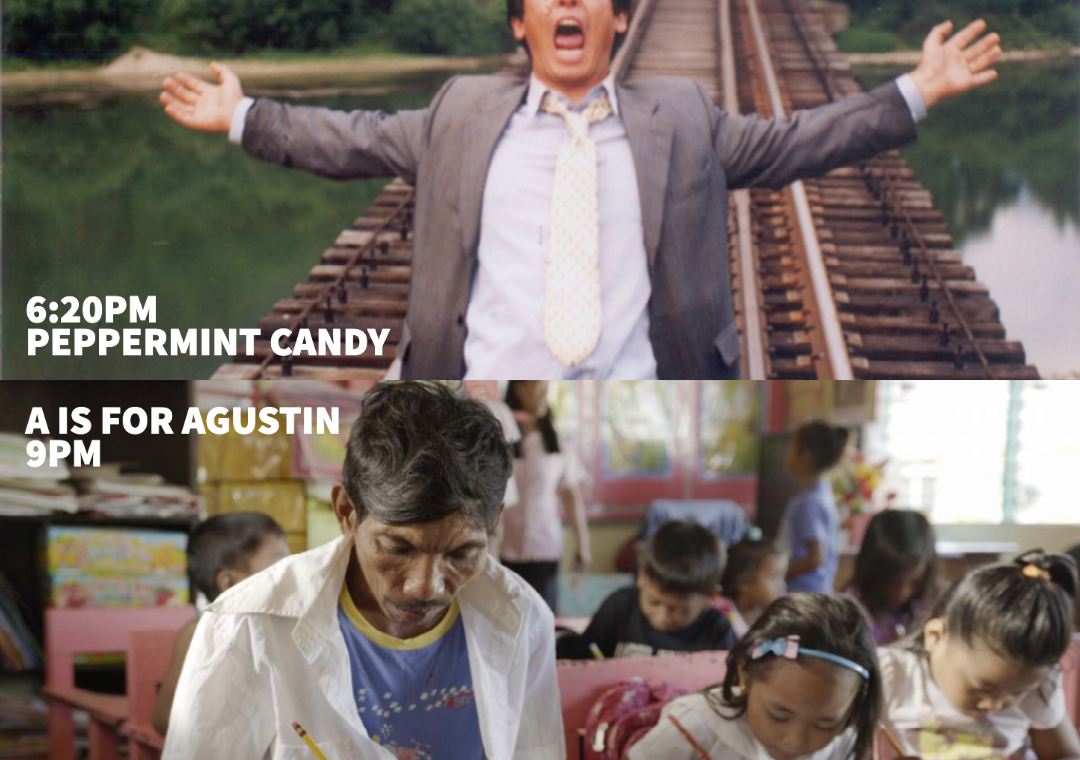 We welcome you to a captivating Montreal Opening Night of films at KFFC 10!
Join us on May 26 at McCord Stewart Museum for 2 incredible features:
PEPPERMINT CANDY by LEE Chang-Dong | 6:20 PM
An unconventional journey through two decades of Korean history as Yong-ho, a soldier-turned-cop-turned-business professional, navigates a series of transformative events that reshape his very identity.
A IS FOR AGUSTIN by Grace Simbulan (Canadian premiere) | 9 PM
A touching story of an Indigenous man from the Philippines who is cheated out of his wages enrolls in grade 1 at the age of 40. He faces the harsh reality of the outside world, struggling between self-improvement and providing for his family.
Get your tickets now at kffc10.eventbrite.com