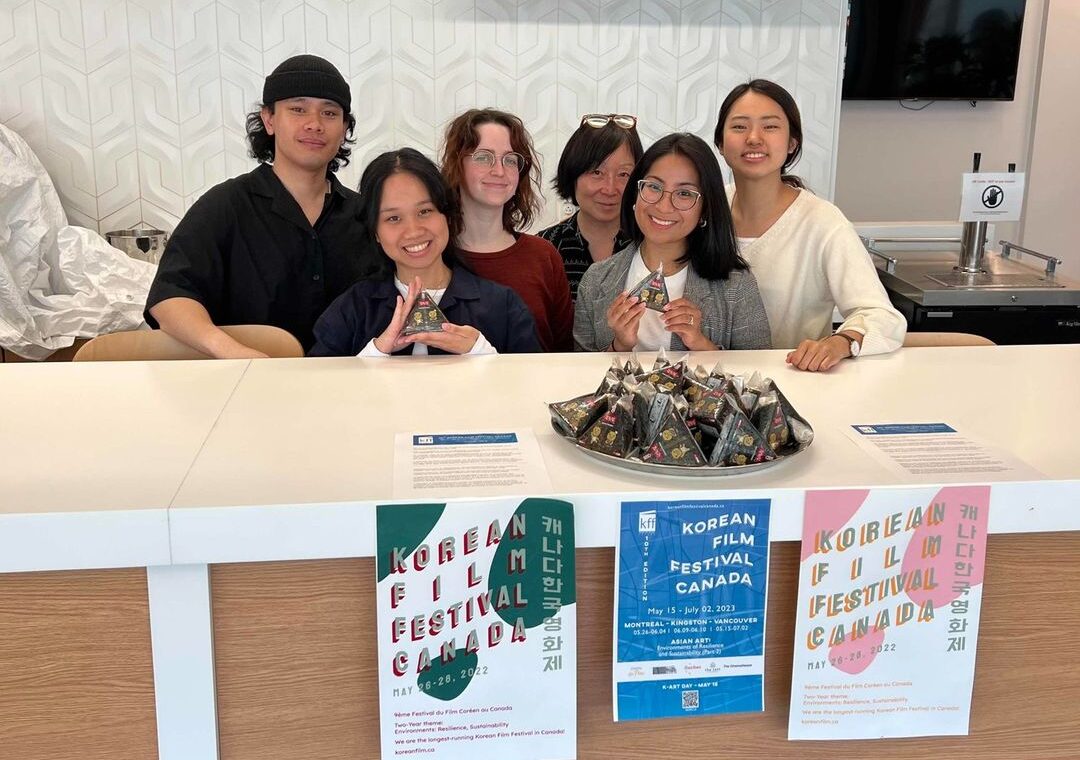 The KFFC team proudly enacted a new initiative: Declaration of May 18 as K-ART Day, in honour of the 1980 democratic movements in Gwangju, Korea, through a giveaway of 100 Korean Triangle Sushi – Samgak Kimbap (삼각김밥).
We kicked off the event at Parc Jeanne Mance at noon, where we had the pleasure of meeting park-goers, joggers, and enthusiastic students eager to try something new.
Later on, we returned to our office in Mile End to share the delicious Samgak Kimbap with the hardworking individuals and talented artists in our vibrant creative space.
It fills us with joy to announce that we successfully accomplished our goal of uplifting artists and students, two crucial demographics whose contributions to today's Korean society and the democratic movements are forever memorialized. We extend our sincere gratitude to everyone who participated and lent us a hand.
The overwhelming response has inspired us to schedule additional dates for this event. Stay tuned for more updates!