Bojagi, traditional Korean quilt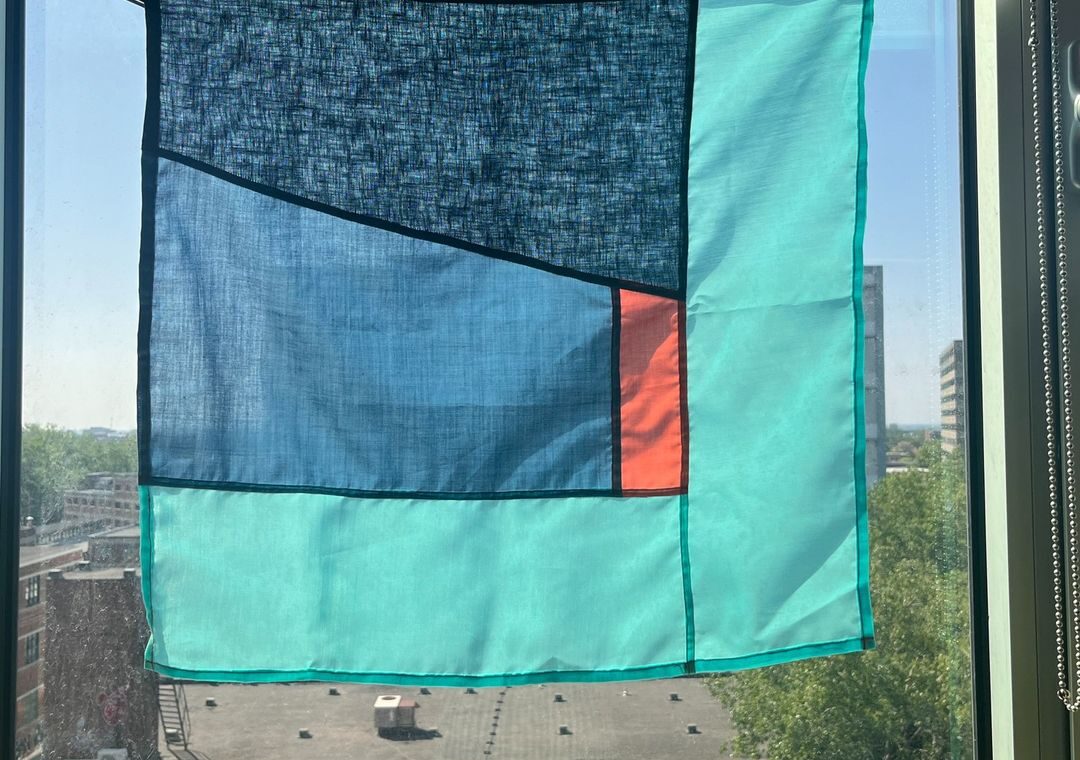 KFFC 10 is delighted to present BOJAGI, the first ever Arts East-West (AEW) Public Awards presentation, on the closing night of KFFC 10. The Montreal public will vote on their favorite Asian and Asian Canadian films and media artwork presented during the KFFC 10. The top twelve selected will be honored with a handmade bojagi, a traditional Korean quilt.
Director Mi-Jeong Lee, Artistic Director of AEW, chose the bojagi as this year's symbol because "this handmade quilt art embodies our festival's mission, unfolding and infolding stories of people, whose perspectives are in line with diasporas and migrations from the past to today". Second Hand textiles, the quilt was created under the KFFC's theme of "sustainability" as a meaningful award to celebrate and encourage the exceptional talent and creativity of our filmmakers and artists. The bojagis were co-designed by Mi-Jeong Lee and KFFC Artist Beatrice Shilton, and sewn by the latter.
The Awardees will be announced and presented with their handmade gifts after the viewing of the film COMFORT at 7:30pm at McCord Stewart Museum. We hope you will join us for the celebration.