Asian Media Arts Q&A at Dazibao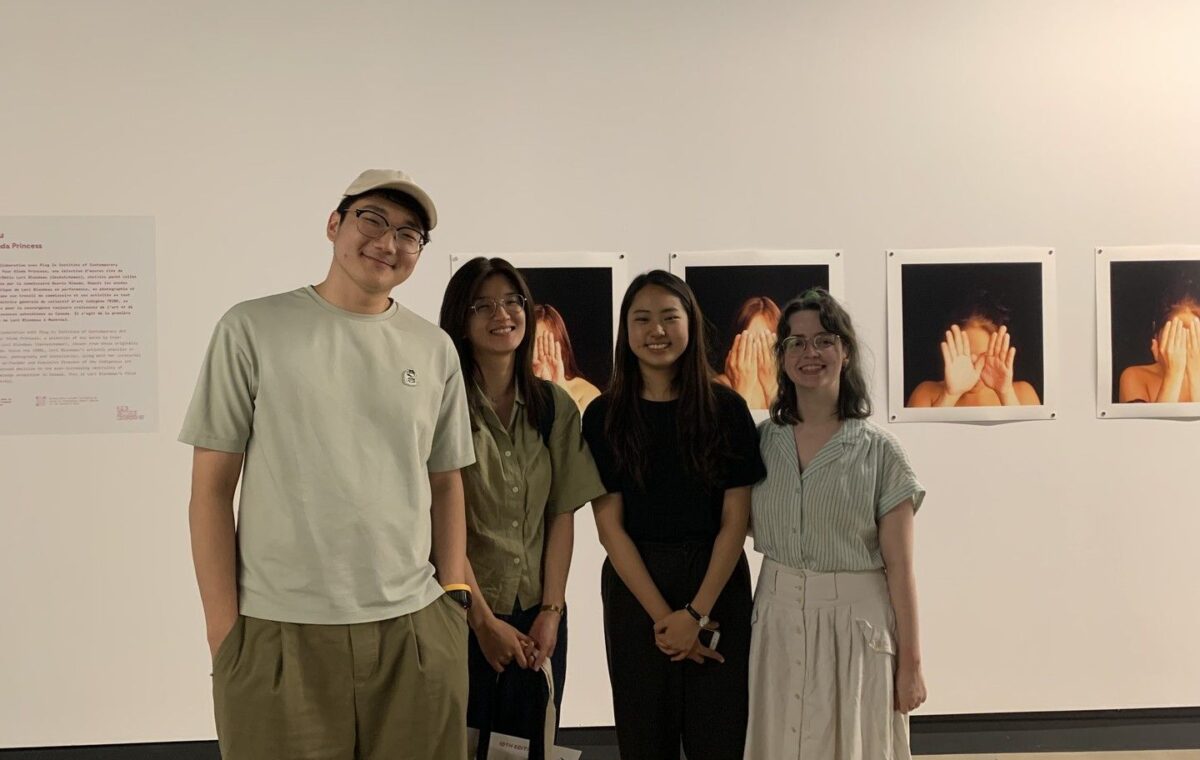 On May 31, Asian and Asian Canadian media and multidisciplinary artists whose works intersect visual, cinema and digital media arts presented to the candid public at Dazibao.
One of the works was "Rubbing, Wall" and "Home Made Home" by Kevin Park Jung-Hoo, an emerging Korean-Canadian artist. His work visualizes a conceptual landscape within the two-dimensional screen space by exploring poetic writing, action-painting, and chroma key technology. It explores the artist's personal reflection on place and belonging in the context of his diasporic reality. Then, an insightful Q&A session was followed with the artist Park onsite.
Thank you to our emerging artists and young public for engaging in such deep discussions together, sharing diverse and positive feedbacks and for the continuous participations Asian media arts presentations runs until June 4 at Dazibao and McCord. Asian Media Art Section is curated by Jiwoo Lee of KFFC 10.