Asian Shorts, Dreamscapes: Asian Diaspora Journeys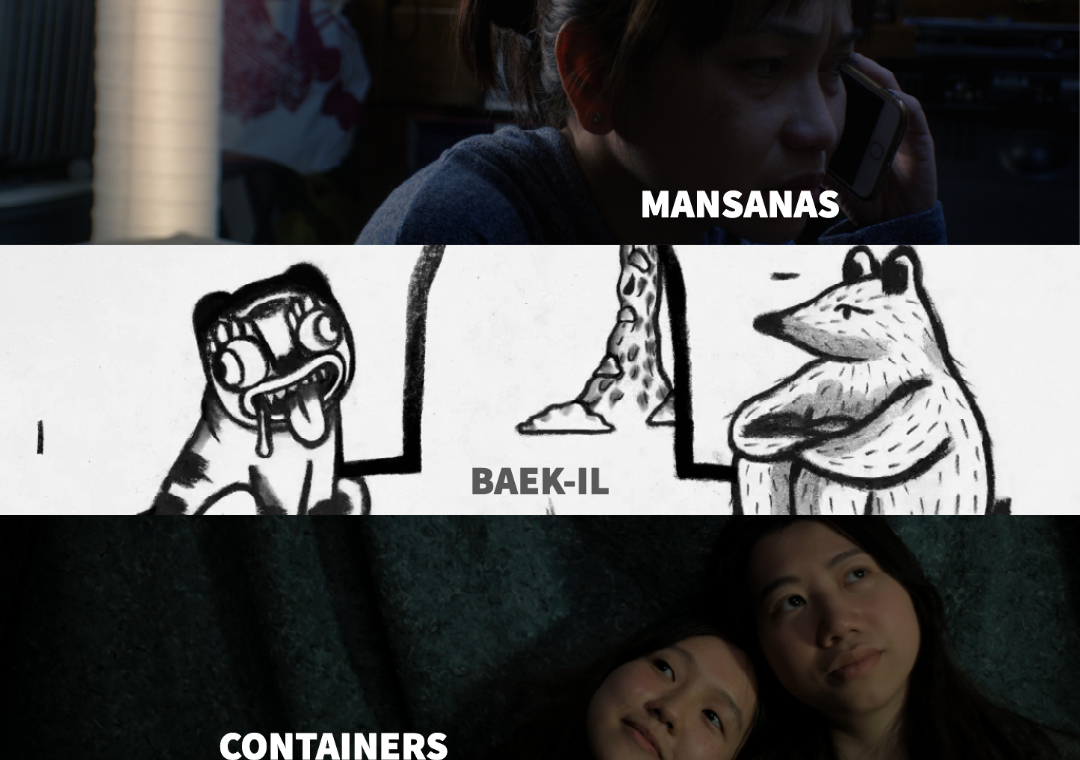 Embark on a cinematic journey through the imaginations and experiences of Asian diaspora filmmakers. This program takes you on a dreamlike adventure through stories of displacement, cultural heritage, identity, and personal growth. From personal reflections to imaginative explorations, each short film invites you to journey through the rich and complex experiences of the Asian diaspora.
Curated by Annette Hong Kim, programmer at KFFC.
· Magic Kingdom (2020) by Nelson Ng Chak Hei
· Mansanas (2021) by Erin Hembrador, Quan Luong
· Baek-Il (2022) by Grace An
· Container (2021) by Quan Luong, Erin Hembrador
· Papaya (2022) by Dédé Chen
May 27 & 31, 7:20PM
Dazibao, Mile End, Montreal
Free admission, online reservation only
Tickets and info available at kffc10.eventbrite.com