Subscribe to #KFFCNewsletter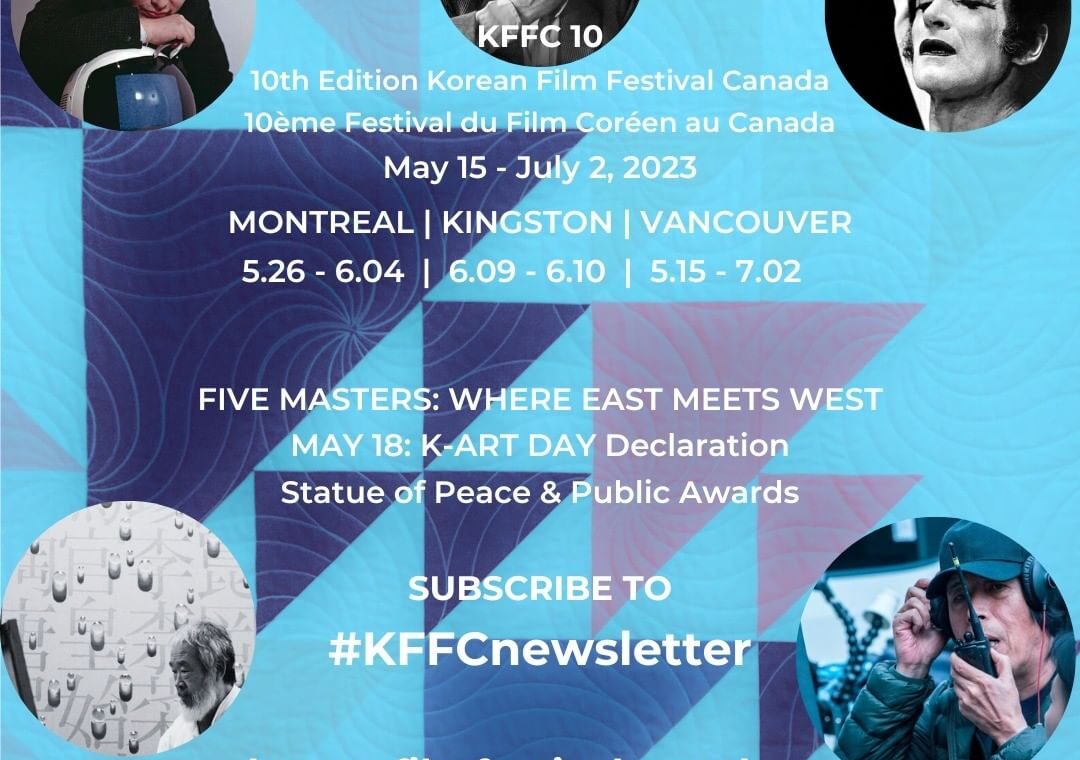 KFFC 10 is right around the corner. Here are snippets of exciting news to come!
· Five Masters: Where East Meets West – 5 documentaries on the works of legendary artists from around the world
· Over 60 Asian-Canadian and Asian films
· Over 30 Asian Media Arts & Asian Shorts at Dazibao
· May 18th: K-ART DAY in commemoration of the democratic Gwangju Uprising struggles
· AeW Awards – The first-ever public awards recognizing outstanding films and media arts, chosen by the public
· Statue of Peace – Installation supporting the call for redress of the euphemistically labelled "comfort women"
· WE HANDMADE screen printing workshops and limited-edition festival merch made by KFFC 10
· Opening Reception on May 26 at McCord Stewart Museum with live music and refreshments.
· Starting May 10th, get your KFFC 10 tickets online at kffc10.eventbrite.com
SUBSCRIBE TO OUR #KFFCnewsletter now to stay in the loop with our latest news and events!