Spotlight: The Philippines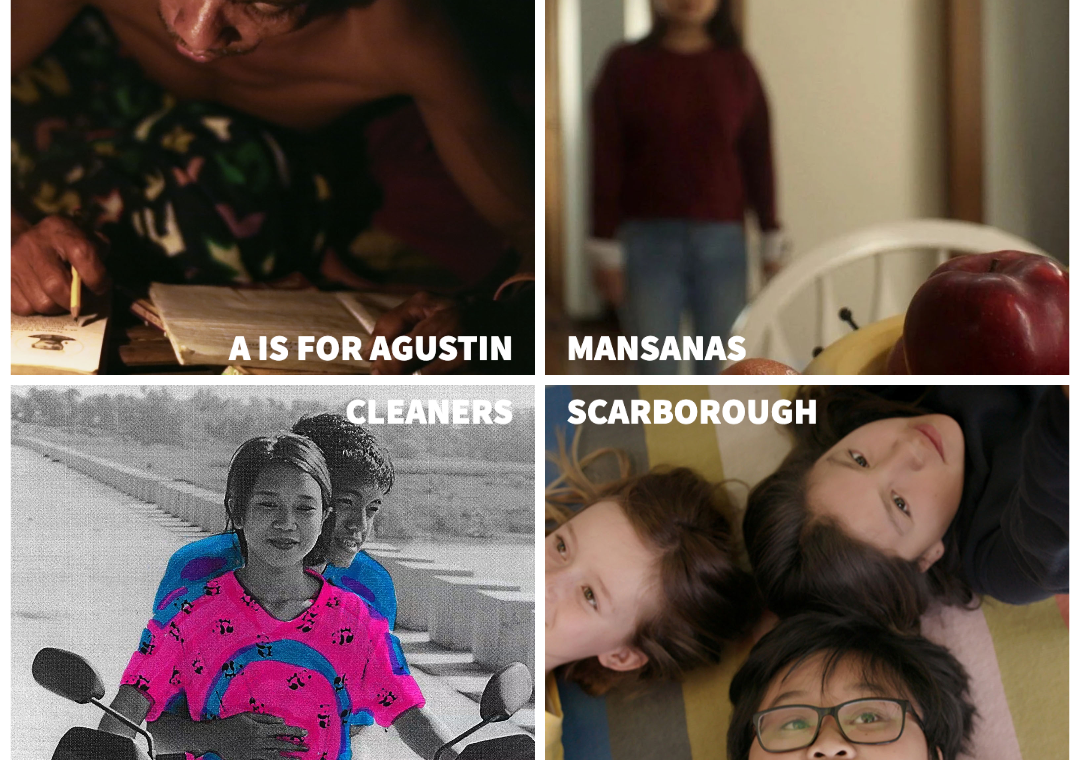 KFFC 10 will showcase a national cinema, a spotlight on the Philippines, featuring four films that exhibit rich and diverse Philippine stories.
"Spotlight: The Philippines" highlights the brilliance of Philippine cinema, offering an immersive and insightful glimpse into diasporic experiences and Indigenous voices from Asia.
Curated by Alexi Fuentes, programmer at KFFC.
A IS FOR AGUSTIN (2019) by Grace Simbulan
· May 26, McCord Stewart Museum
CLEANERS (2019) by Glenn Barit
· May 27, McCord Stewart Museum
SCARBOROUGH (2021) by Shasha Nakhai, Rich Williamson
· June 2, Cinema du Parc
MANSANAS (2021) by Erin Hembrador, Quan Luong
· May 27 & 31, Dazibao
· June 4, McCord Stewart Museum
Tickets are available at kffc10.eventbrite.com