Our congratulatory messages are coming in!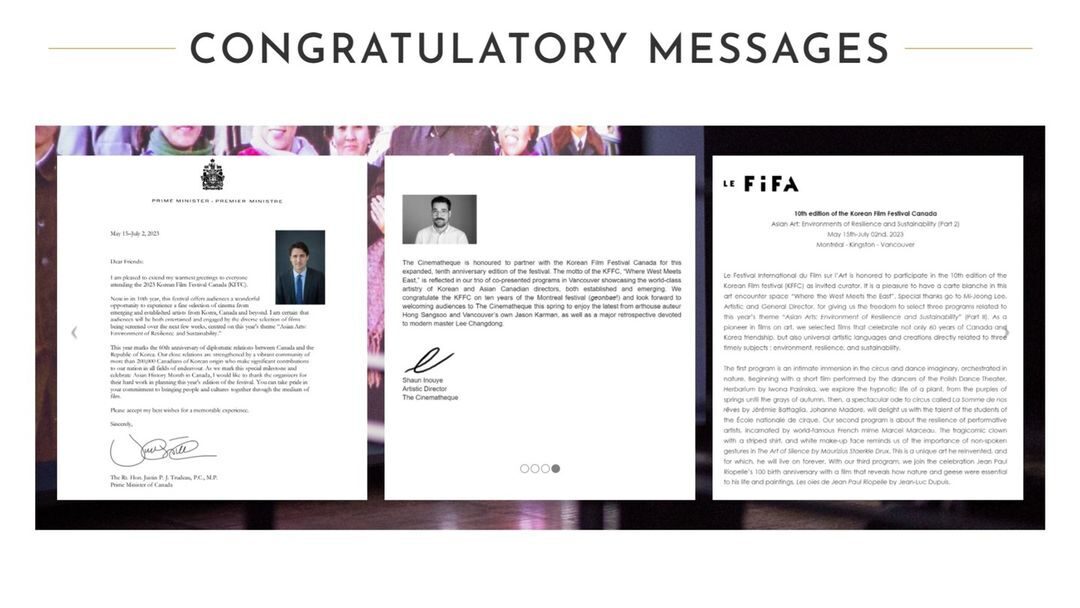 We are honoured to have received a Congratulatory Message from the Prime Minister's administration for the 10th edition of Korean Film Festival Canada. We extend our gratitude to the Canadian government for recognizing our efforts in promoting cultural diversity, fostering a deeper appreciation for the Asian arts, and celebrating 60 years of diplomatic relations between Korea and Canada through our festival.
We invite our partners and fellow film enthusiasts to join us in spreading the word about our festival and sending their own messages of support. Our messages are coming in one by one from everywhere, and together, we can continue to elevate the voices of talented filmmakers and showcase the power of cinema to unite us all.