About the APPlab
Asian Art Publication Lab (AAPLab) is a cluster organization with a focus on research and creation around Asian visual and media arts, located in Montréal, Québec, Canada. AAPLab serves as a platform to engage and collaborate with a network of emerging and established artists and researchers, in an intersecting environment of experimentation and interdisciplinarity. Through this collective, we strive to create a community founded on inclusivity and decolonization through critical dialogue.
AAPLab is a collective group which invites artists, researchers and scholars (both local and international) that encourages collaborations between communities and universities alike. Since its creation in 2020, AAPLab has been established under the wing of Arts East-West / Korean Film Festival Canada (KFFC). Subsequently, it has evolved as a collective group into a dynamic platform that embraces both the online and offline realms of Asian and Asian diaspora arts. This platform engages through various avenues such as symposiums, conferences, film screenings, roundtables, and a reading and discussion group for the Asian diaspora book club activities. In this vein, the AAPLab's first and most initiative project in line with the KFFC is ART-Talks, launched in 2020 as presenting new forms of essays and diverse online projects that call for partications of the public such as the Asian Diaspora Book Club 2022 and Symposium of Asian Diaspora Narratives 2023. The first ART-Talk's theme was on "Revisiting Korean New Wave Cinema Through Women's Perspective" from 2020 to 2021: each theme is conducted for a two-years format for the depth of research and creation on the chosen subject. Then, it followed our current theme, "Asian Arts: Environment of Resilience and Sustainability" from 2022 to 2023: AAPLab theme is always in line with the KFFC offering extensive and deepened perspectives that explore and revisit on Asian Canadian Arts in Canada and beyond. 
AAPLab and KFFC invite artists, enthusiasts, and experts on Asian culture and heritage, media policy and pedagogy, gender and sexuality, performance, curation, and publishing to start a dialogue around their practice.  
AAPLab organizes a series of digital and in-person screenings, webinars, conferences and forums for a wide variety of audiences including:  interdisciplinary artists and researchers, film experts, professionals, students and anyone who is interested in exploring the Asian Arts. We thrive to create a space where participants can  share their understanding, knowledge, vision, and creative practice.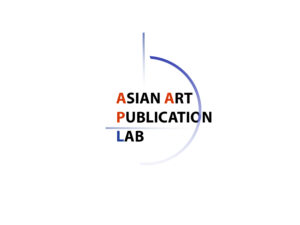 AAPLab's components
ART-Talks: a multimedia conference that invites artists, researchers, curators, and others to discuss Asian media-based artwork. The past editions in 2020-2022 were organized online only due to the pandemic. Then the 3rd edition in 2023, as part of the International Symposium on Asian Diaspora and Migration Narratives and KFFC 10, ART-Talks was at last embodying it both onsite at McCord Stewart Museum and Dazibo, and online through our platform of ART-Talks KFFC 10 ART-Talk (2023) – YouTube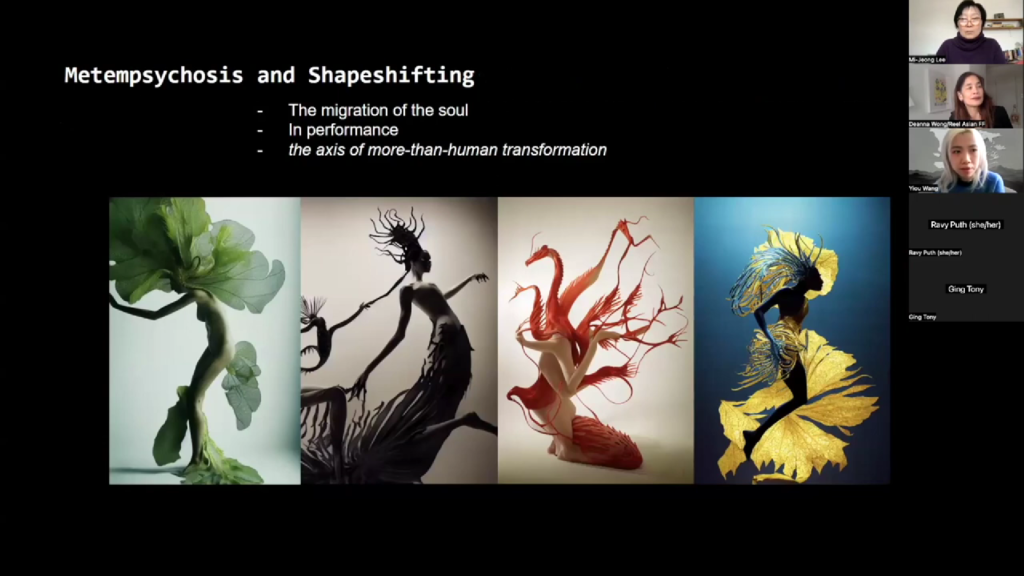 International Symposium on Asian Diaspora and Migration Narratives: 
The Asian Art Publication Lab hosted its first-ever, highly anticipated "International Symposium on Asian Diaspora and Migration Narratives" at the beginning of 2023, a remarkable event that celebrated the richness and diversity of Asian arts while shedding light on the multifaceted experiences of the Asian diaspora. This symposium, conducted in a hybrid format, brought together enthusiasts of Asian culture from all walks of life, fostering a sense of unity and deepening our understanding of Asian heritage. Its mission was to break through existing barriers and strengthen Asian diaspora communities in Quebec and beyond.
Among the films screened were "Être Chinois au Québec," "Tiger Spirit," "Moving the Mountain," and "SHOWPAO: the Filipinx-Montrealer Experience." These films offered unique perspectives and narratives, immersing attendees in powerful storytelling that evoked strong emotions and sparked introspection. The inclusion of women's perspectives in "Tiger Spirit" added a fresh and captivating dimension, while "Être Chinois au Québec" struck a chord with its relatable portrayal of the Chinese immigrant experience in Quebec.
Going beyond traditional screenings, the symposium provided an interactive platform for participants to engage in dynamic discussions and Q&A sessions with the filmmakers. These opportunities allowed for a deeper exploration of the films' themes, fostering meaningful conversations and a strong sense of community among all those present.
In addition to the enriching film screenings and discussions, the symposium featured informative, online "ART-Talks" panels on Zoom that brought together Asian artists and activists. These panels offered diverse perspectives on various aspects of Asian diaspora and migration. Participants had the chance to exchange ideas, share their viewpoints, and collectively envision ways to foster inclusivity, strengthen cultural heritage, and promote solidarity within Asian diaspora communities.
Adding a delightful flavor to the symposium was the "Asian Spice-Up!" series of free, public events, which celebrated the culinary traditions of Asia. Attendees experienced the richness of Asian cuisine through interactive cooking sessions and visits to local Asian grocery stores in Montreal. These events not only tantalized taste buds but also highlighted the integral role of food in preserving cultural heritage and creating a sense of community.
The International Symposium on Asian Diaspora and Migration Narratives proved to be a resounding success, offering a platform for cross-cultural exchange, celebration, and reflection. 
As we bid farewell to this remarkable project, we express our heartfelt gratitude to those who took part in the symposium!  We eagerly await future initiatives that will continue to amplify Asian voices, nurture cultural diversity, and foster connections among communities.
Conference: AAPLab organized the South Korean Women's Cinema Conference in 2021. This esteemed three-day event served as a platform for scholars, filmmakers, and enthusiasts to come together and delve into the rich contributions of women in Korean cinema. With a diverse range of engaging panels, thought-provoking keynote speeches, insightful filmmaker spotlights, and interactive workshops, the conference celebrated the accomplishments of women in the industry and provided a space for meaningful discussions and exploration of their work. The South Korean Women's Cinema Conference truly encapsulated the spirit of collaboration, innovation, and appreciation for the remarkable achievements of women in Korean cinema. 
Publication: we publish and translate books, essays, artwork, and other content on Asian Canadian and Asian Arts online. In order to increase accessibility and dialogue, we hope to introduce translation services as a part of our work. 
Residency Program: This project is in development. Our goal is to eventually offer a residency in the city of Montréal, QC, in the spirit of our ethos: to bridge conversations with the East and the West.